Slavic myths and folklore have been sources of inspiration for many artists around the world and within the Slavic countries.
Ancient Slavs believed in many gods and goddesses but also revered a wide array of supernatural beings that, according to their tales, existed in nature.
The mythical characters, spirits, and creatures as well as the special relation to the flora and fauna in Slavic mythology have created a fertile imaginary world that is highly appraised and favored by both authors and the audience.
One of today's creators and artists who admire nature and incorporates elements of Slavic mythology as inspiration is the jewelry maker Anna Mazon with her brand Drakonaria.
Anna Mazon's jewelry is handmade artwork made of precious materials. As the artist herself says, making jewelry and the jewelry as the final product are the places where her "imagination and matter intertwine, creating one of a kind, magical forms inspired by Nature, ancient cultures and literature."
According to Anna, the creation of beautiful, delicate things has always been something reverent to her as a process as she could implement her imaginary world with matter that would result and reflect in its final form. Moreover, she believes that in this way, her imaginary world would transcend into other worlds of imagination by bringing joy, surprise, curiosity, and delight.
When observing the wondrous pieces of unique jewelry of Anna Mazon, one may conclude that nature is definitely her source of creativity.
A single piece tells the story of light, earth, water, wind, growth, and withering incorporated in metal clay and stones that seem like magical matter in Anna's creations.
Related post: Ivan Bilibin: Illustrations of Russian Folk Tales and Slavic Folklore
Anna Mazon Collections
The jewelry collections of Anna Mazon are called "One of a Kind" and "Evergreen Collection".
The collection "One of a Kind" contains unique jewelry pieces that are made in a single version,
Each piece is created of silver or bronze with the use of metal clay according to traditional techniques. What is special for this collection is said by its name- each piece is unique and there is no other like it in the world.
In addition., the collection "Evergreen Collection" is made of carefully designed and sculpted pieces that are entirely handmade, then cast in bronze, gold, or silver with the so-called lost wax casting technique.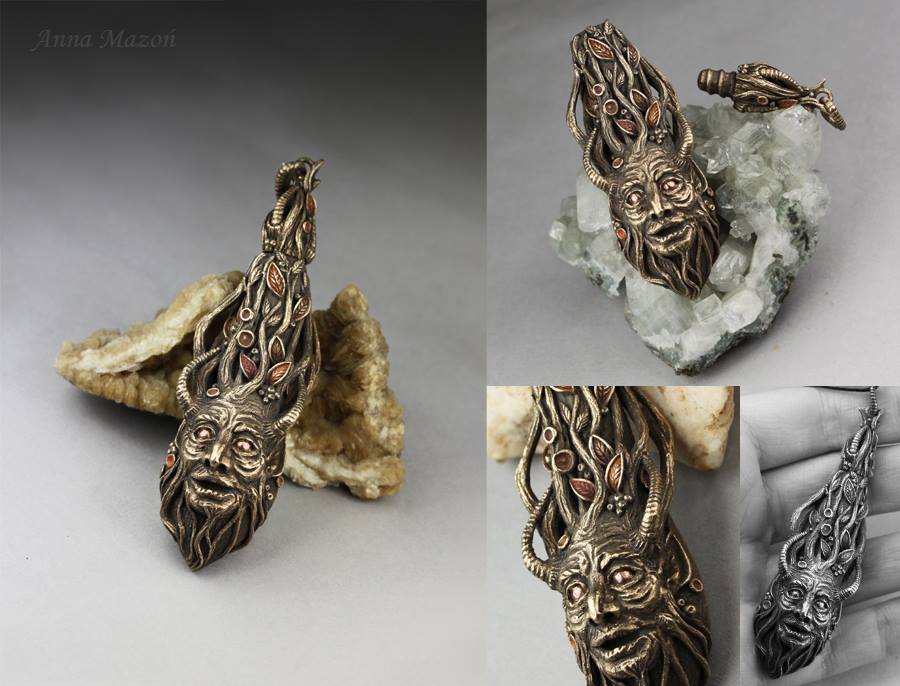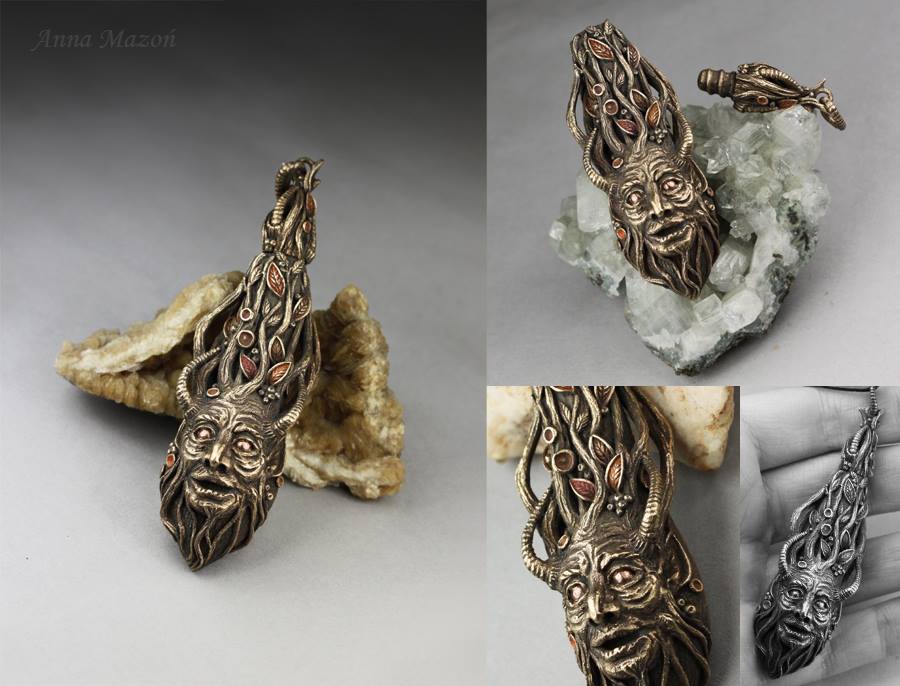 The jewelry in this collection also contains stones that are set with special attention for the purpose of providing authentic character to each piece. Golden rings and customized stones also take part in this collection.
The designs of this collection may be done more times for various clients upon request, however, they still are made to reflect the unique vibe and style of Anna's designs.
Designing unique jewelry is not the ultimate passion of Anna. As a person who loves teaching, she is also organizing workshops for creative handmade jewelry where she helps the participators to develop their artistic strive, creative potential, and authenticity.
The workshops of Anna Mazon are also an excellent way to retreat from the everyday hustle and bustle and dive into the inner worlds of imagination that would ultimately result in handmade creations.
Invite Us to Your Inbox
Join
6347 other people
interested in Slavic culture. We don't spam and will only send you an email once or twice a month with latest and most popular articles on Slavs.